Missy Roberts, Photographer
Fans wait outside by talking and standing in line for different booths.
Students are in line to get free frozen treats from the local Italian Ice shop, RIta's.
The band starts to make it's way into the stadium
Before they go in, the band members practice their music for good measure
The band practices playing "Victory in Jesus"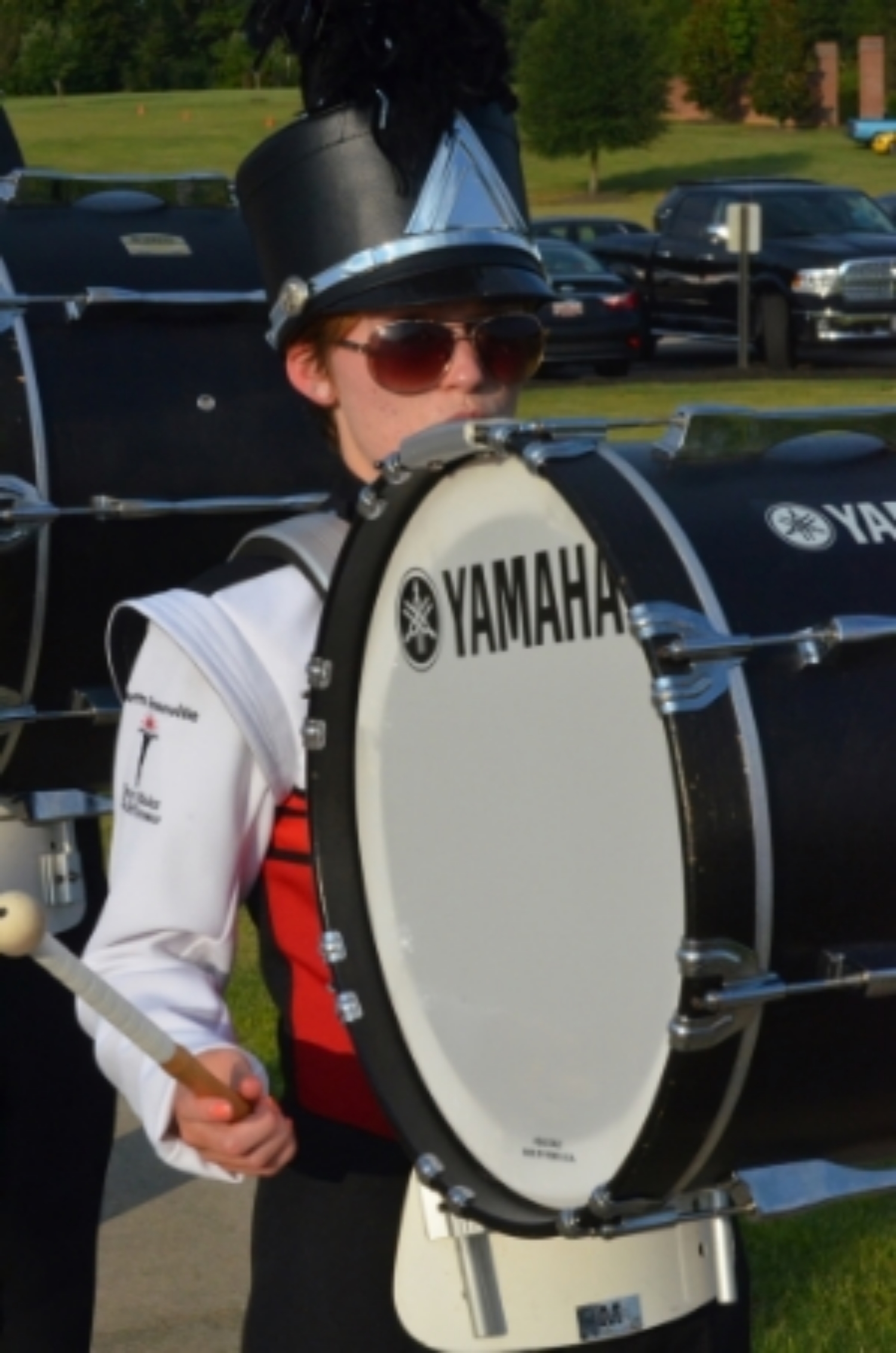 Band member plays before heading into the stadium
Drummer playing with the band before the start of the game
NGU President Jimmy Epting takes a moment to mention the new turf that was recently installed.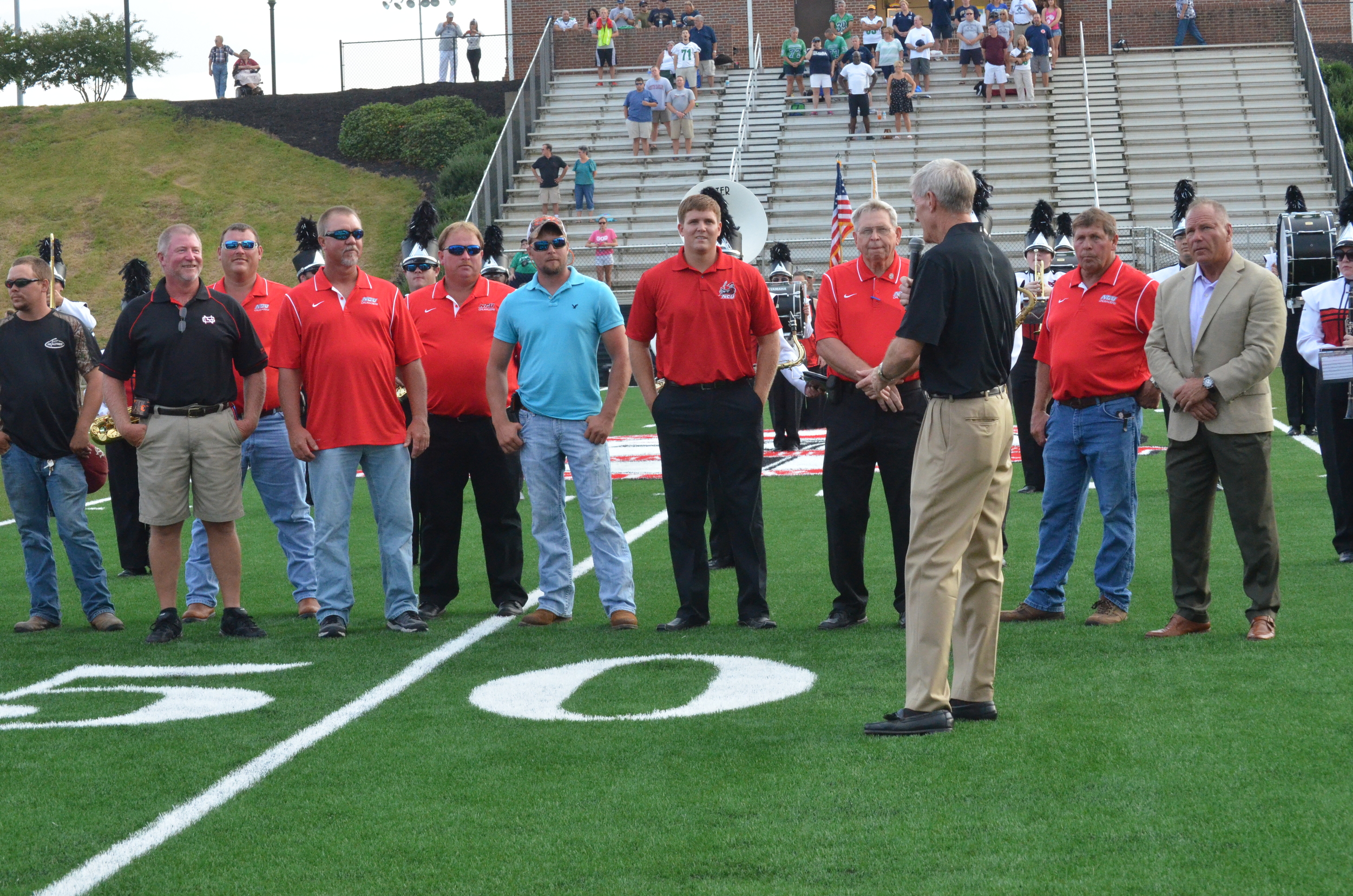 Epting is acknowledging the men who worked hard on putting in the new turf.
Epting prays for the first game of the season and blesses the rest of the games and players.
The Color Guard presents the American and US Army flags before the game starts.
NGU students getting excited at the start of the game
Player #5, Quantel Mack, starts off the game by charging out of the tunnel while carrying the American flag
The team starts heading out of the tunnel to start the game
Players are hyped up for the new season
The Crusaders prepare for the first down of the first quarter
Nigel Gay takes down one the players from the opposing team, Ave Maria
Players from both teams go head-to-head to fight for the ball
Taylor Anderson and Jalen Hammett work together to tackle an opposing team member
The team is ready on the line of scrimmage about to start the next down
Quarter Back, Nelson Hughes, gets ready to throw the ball to the other side of the field
The crowd is ready to cheer on the NGU Crusaders by reminding them what it's all about: Defense
Two girls march along the field while staying focused on the music
It's okay for trumpet players to have the spotlight sometimes
The band marches forward as they play their song
The band plays current hit songs during the half time show
The Drum Major leads the band in playing
Another trumpeter takes the stage to show off his skills
This clarinet player keeps her focus on the drum major so she doesn't miss a beat
Saxiphone players are not to be messed with
Flute players may have a small instrument, but they hold the band together
Both teams are always on guard when the ball gets away
The Crusaders and Ave Maria know it's game time as they brace for impact
Trey Walker sprints to get around the other team
A few fans show their excitement by cheering on the team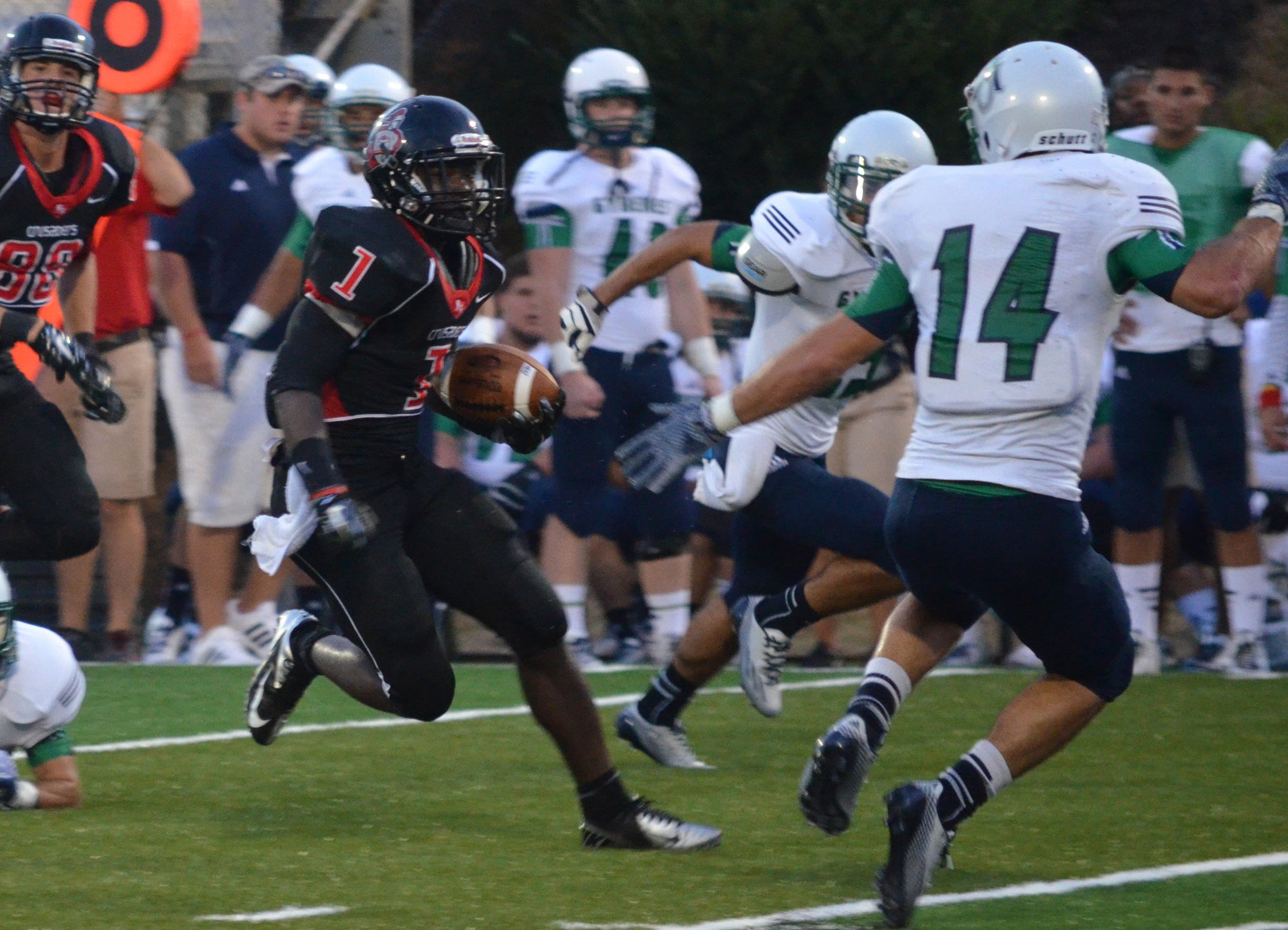 Running Back, Trey Walker, wears out the other team by making them try to tackle him
A few select students make sure they have their game faces on
Number 25, Ashton Heard, is pumped about scoring a touchdown
The Crusaders are ready as they are lined up for the next quarter
Fans cheer on the team by shouting and twirling rags
Cheerleader, Jay Whetstone, encourages the crowd to root for the Crusaders
One of the coaches talks to some of the team before getting back on the field for the rest of the quarter
Alex Picciano makes a leap of victory over an Ave Maria player
Wide Receiver, Robbie Brown, makes a run for the endzone while dodging the other team
Parker Langford points to the student section after hearing some encouraging shouts
Tight End, Brock Frisbee, dodges what could have been a nasty tackle