Grant Moses, Associate Writer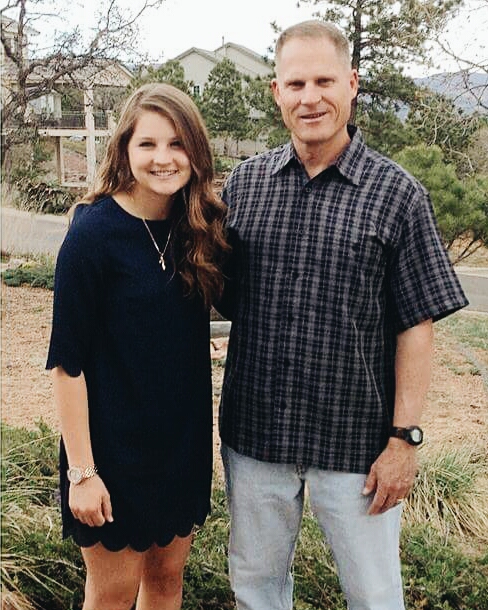 Photo Credit: Miranda Harrison
The month of April is dedicated to Month of the Military Child. Month of the Military Child is to recognize the difficult yet rewarding role that a military child plays in the military community. April is a month set aside to applaud the military children and their families for the day-to-day sacrifices they make to have someone they love in the military. April 20 is a day to wear purple to show support for the military children.
According to the American Association of School Administrators, there are around 2 million military children world wide, and one special military child right here on the North Greenville Campus.
Miranda Harrison is the daughter of Bill Harrison, who is currently serving our country in the United States Army. Harrison's father is active duty in Wiesbaden, Germany.
Harrison stated, "There were difficult aspects growing up in a military family, but I would not have asked to grow up any other way. I loved moving around and seeing the different places."
Harrison has lived in 9 different states and 3 different countries throughout her life.
"The biggest takeaway from growing up as a military child was living in different cultures gives you a new lens to see the world through; it allows you to have a broader perspective of the world," stated Harrison.
Growing up with her father in active duty in the Unites States Army, Harrison has spent extensive time away from her father. Now with Harrison away for college she is now the one away from her family.
Harrison added, "Growing up in a military home has helped me in the long run. Since I have been away for college and my family in Germany, there have been a lot of phone calls and face-time calls. It is different with me being the one away because they know I am safe, but when my father is away there is a bunch of unknowns."
Military families are always on the move and making changes throughout life. "The normal for a military family is being ready for change. You are always waiting for something to happen or change. Change becomes the normal," added Harrison.
Harrison's advice for other military children growing up in a military home is to enjoy the moment and the place that you are in, in that moment, and to focus on forever things like Christ and your family.